February was a cold one, but our hearts were warmed by the response to our latest building operations features. Bundle up and take a look!
Our latest releases cover recurring maintenance automations, amazing usability improvements to our management reporting, and some new tracking and measurement metrics, added by popular demand!
✨ Introducing... Routines!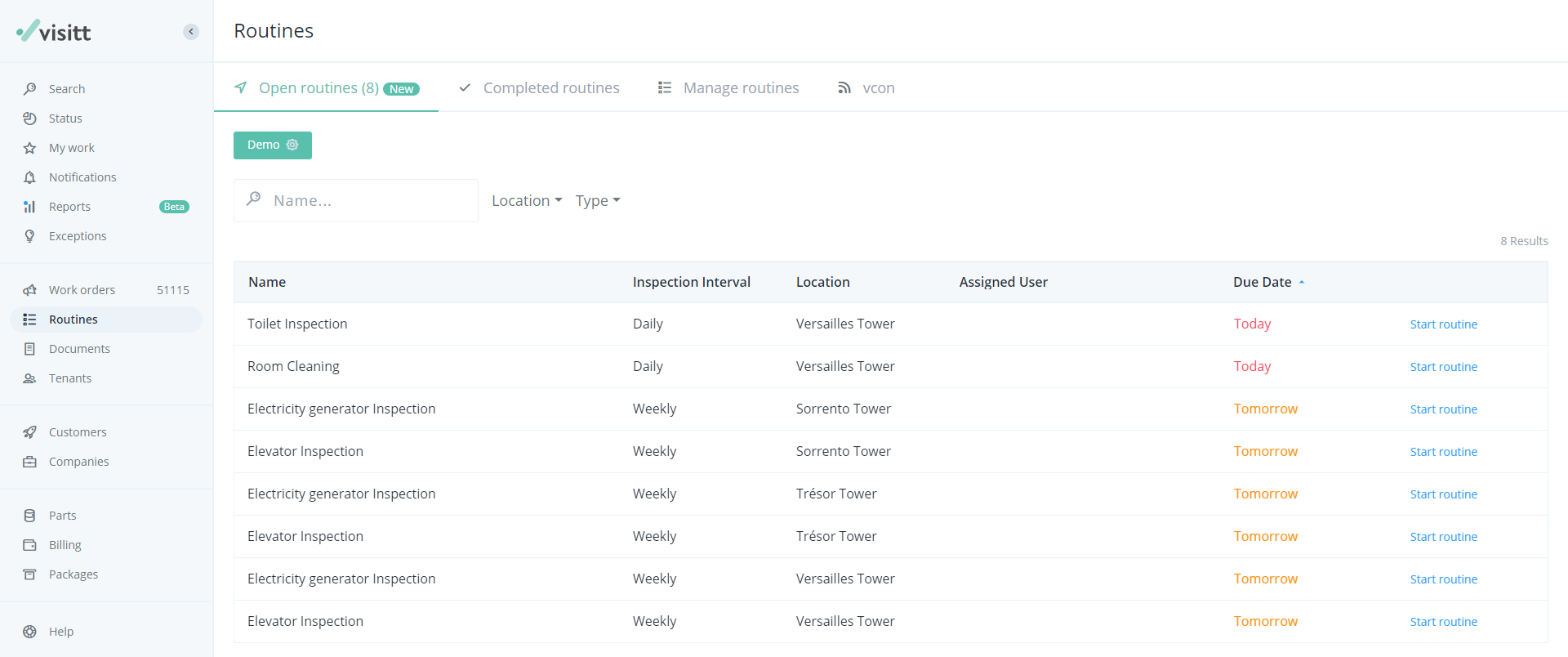 We all know that recurring maintenance management & inspection tasks are at the heart of seamless building operations. That's why we are releasing Routines (previously Visitt for those of you in the know), to take your operational efficiencies to the next level!
Routines help you effortlessly manage recurring tasks such as monthly inspections, weekly maintenance checks or more, with our latest addition to Visitt's onsite building team feature set. Routines help save your team time and effort with next-gen workflows that allow teams to create a single routine for multiple sites and locations, in just one step. New custom options let onsite teams document results in a variety of formats in seconds with their mobile phone, on the go! Your teams can choose from text or number inputs, multiple choice, or even checklists!
‍
And last, but not least, here's a brief rundown of some other awesome new features added to the Visitt platform.
📈

Reports
Get the info you need in less time with our new reports feature! Our existing reports just got a huge makeover - making drilling down to get more and more info easier than ever. All elements in the report are now clickable so you can drill down the most granular level. Use the new custom date views or export everything to a spreadsheet in a click for further analysis.
⏳ Work Hour Tracking
Precisely track work hours invested on your teams completed tasks, including both work orders and recurring Routines. This new feature is great to assist with management accountability reports, billable hour reports, and for internal team measurement & optimizations.
🏢 Site-level management
By popular demand, you can now manage or delete multiple sites on your own! To delete a single site >> use the site page. To delete multiple sites >> use the location page. It's that easy.

See you next month!
‍❤️ Team Visitt
‍